22 septembre 2008
1
22
/

09
/

septembre
/

2008
10:38
Last saturday the mythical Autodrome of Linas-Montlhéry welcomed several hundred historic French cars and thousands of visitors.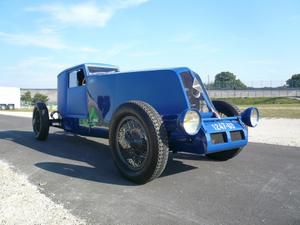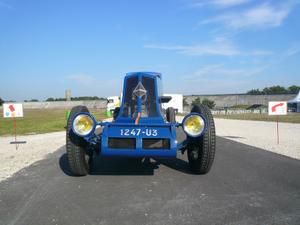 Organized by UTAC within the French National Heritage days, this exceptional meeting has shown that, when they have the opportunity to come back to the old banking, owners of historic cars and visitors alike are willing to drive hundreds of Km just to be able to walk on this historical site.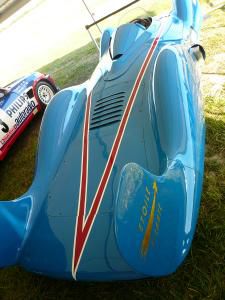 When owners are also been given the possibility to drive their own car on the only complete period banking in Europe, they are ready to drive thousands of Km. When they know that really exceptional cars will be on show or even seen on the track, they will come from all over the world.
That is what happened last Saturday.
Exceptional cars were present, such as the Renault 40 CV record car, the Peugeot 301 C
Miramas record car and the exceptional Renault "Etoile Filante" powered by a Turboméca turbine which reached 309km/h in 1956. As it was made to go straight it was not driven on the curved banking.
But very rare cars were also to be seen in the paddock. Such as the D8S Delage driven by Patrick Delâge, grand-son of Louis Delâge. A 1923 Léon Paulet, a car manufactured in Marseille. A rarely seen 2 litre Bignan, the Chenard & Walker "Torpille", several DB racers, Amilcar CGSS, Georges Irat, Bugatti, and an exceptional racer built by Ferry powered by a 750cc Renault engine and capable of 200 km/h.
There were also several racing monoposto, among them a F1 Matra, driven by Jacky Stewart in the 70s, another F3 Matra and several Formula junior or Formule France.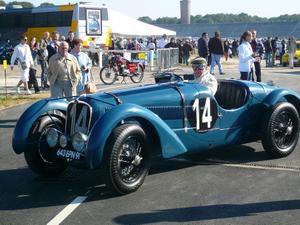 Of course there were also hundreds of Renault, Peugeot and Citroën. A rare 2 CV Sahara with two engines was an interesting sight.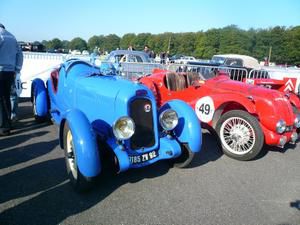 But cars were not everything. Spectators have noted with great pleasure that UTAC has begun to renew the historical buildings of the Autodrome. The outside of the banking, the pits and the grand-stand have been repainted and period advertisements have been added to give a 50's atmosphere. A lot of funds have also been spent on the track and amenities. This shows that the managers of UTAC have understood the historical importance of the Autodrome for the classic car owners and also for the general public. We now can be certain that the Autodrome will be preserved for the near future.